JASE-W newly established a Latin America Geothermal SW in February, 2012, decided to focus on Guatemala, Colombia and Peru and dispatched its mission to those three countries to make a preliminary survey for developing geothermal power generation projects.
Date: September 6th - 14th , 2012
Members: From Japan: Nippon Koei and JASE-W Secretariat. From local office: Toshiba Mexico, Toshiba International Colombia ,Nippon Koei LAC Panama, El Salvador and Medellin Columbia, Nippon Koei LAC Central America & Caribbean, Nippon Koei LAC Colombia, C.I. ITOCHU Colombia, ITOCHU Corp. Peru Office, Yokogawa Mexico, Yokogawa Colombia, Yokogawa America do Sul Peru.
Visited: -Guatemala; National Institute of Electricity (INDE), Ministry of Energy and Mines(MEM), Secretary of Planning and Programming of the Presidency(SEGEPLAN)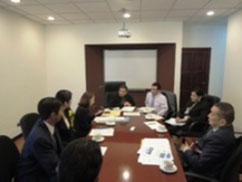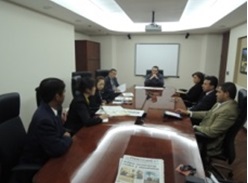 -Bogota, Colombia;
Colombian Presidential Agency of International Cooperation(APC)
Colombia Ministry of Mines and Energy (MME)
Public institute for providing structural energy solutions to rural communities(IPSE)
Mining and Energy Planning Unit (UPME) 
Colombian institute of Geology and Mining (INGEOMINAS)
Regulatory Commission for Energy & Gas (CREG) 
-Medellin, Colombia;
Colombian state-run power generation company (ISAGEM)
The largest Public Service company operated by Medellín city  (EPM)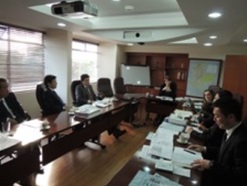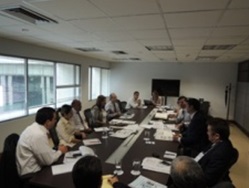 - Peru;
Ministry of Economy and Finance (MEF), 
National Service of Protected Natural Areas (SERNANP) of Ministry of Environment
Institute of Geology, Mining and Metallurgy (INGEMMET),
Organization Supervisor of the Investment in Energy and Mining (OSINERGMIN)
Ministry of Energy and Mines (MEM)