Activities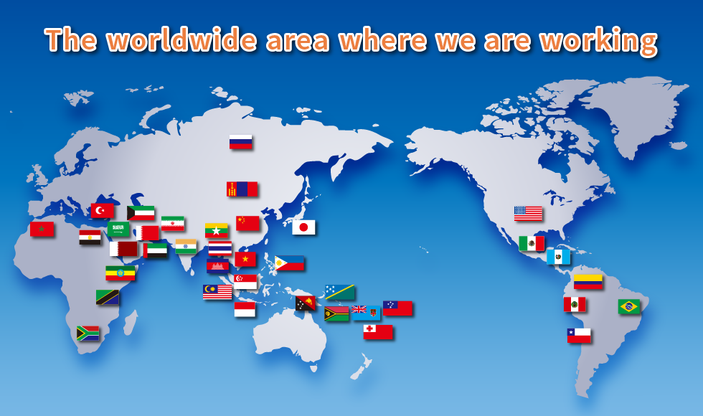 (1) Create "Japan Brand" in smart energy business overseas - Publishing "Japanese Smart Energy Products & Technologies"-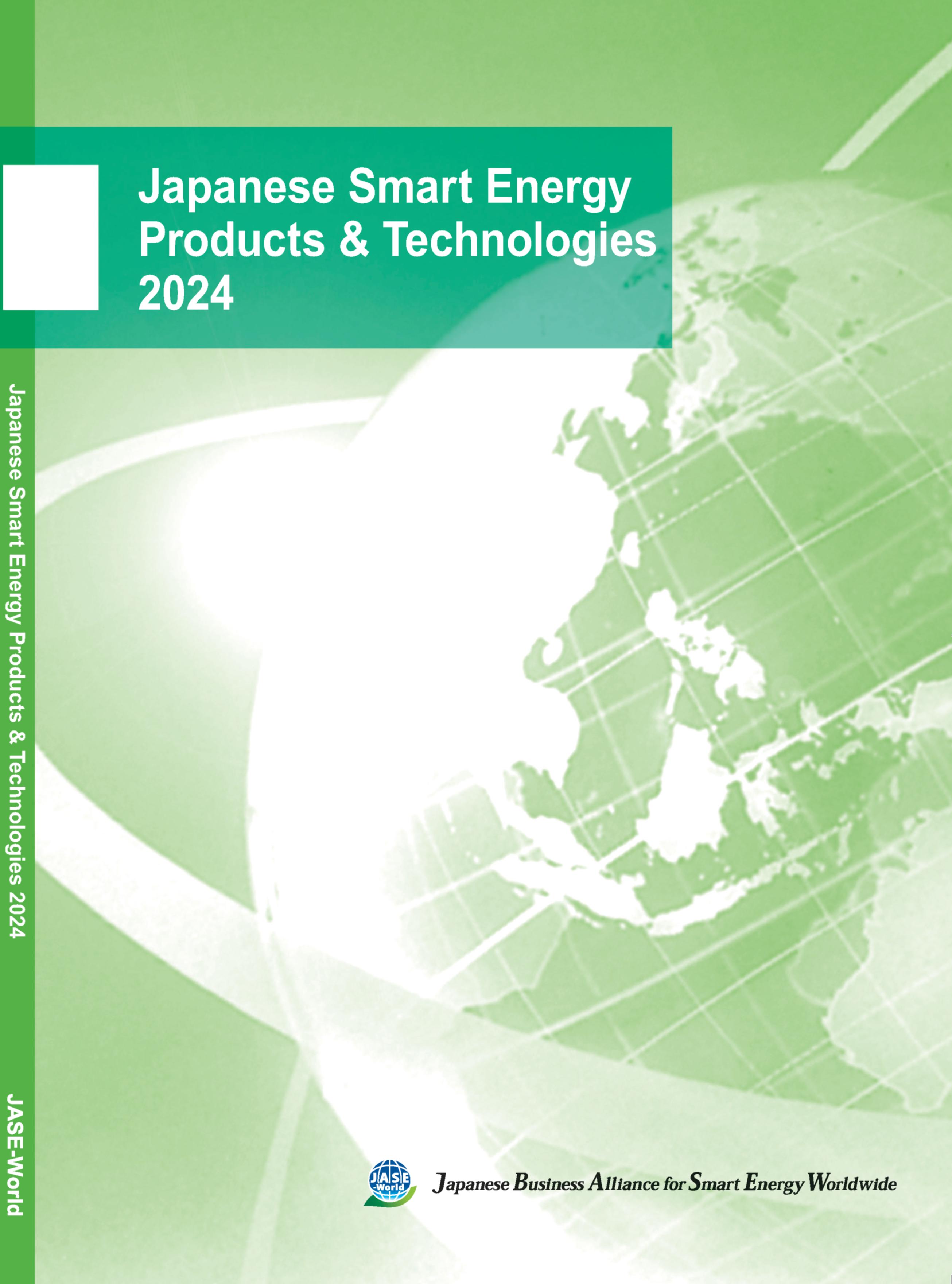 JASE-World published, "Japanese Smart Energy Products & Technologies" of
the members to disseminate smart energy products and technologies to the world and has featured on their homepage. It has been distributed widely at various occasions such as ministerial-level meetings, exhibitions, and forums. The current issue has 147 items. They are classified into 8 categories (factory, industries, office & building, residence, construction, transportation & logistics, power generation & distribution, renewable energy, enerrgy solutions). The data is available in English, Spanish, Chinese, Portgues, Russian and Vietnamese.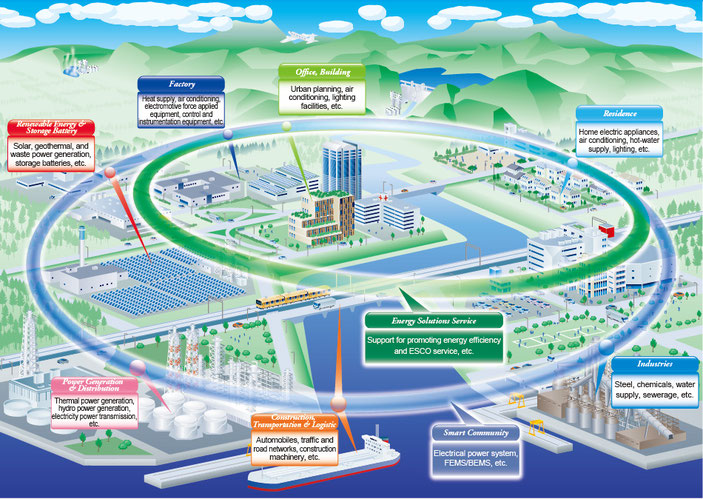 2018 April  Mr. Aoyama, Chairman planning & Operation Committee handed to Mr.Amin, director General of International Renewable Energy Agency 
2018 May   Mr. Aoyama handed Mr. Harris, Director of Various New and Renewable Energy, Minister of Energy and Mineral Resources Indonesia
(2) Explore Smart Energy Projects
Working groups were established for creating smart energy business projects through collaboration of various companies and organizations.
Examine obstacles to promote smart energy business and try to find solutions, supporting from public sector.
Business Environment Enhancement for targeted countries.(Energy saving standard, introduction of business plan)
Formulation of finace scheme
Establishment of public and private network in both domestic and abroad.
Working Group for Promoting Co-Generation
Activities
Introduction and promoting Co-Generation technologies, relating with Indonesian government and electricity company.  
Working Group for  ZEB Dissemination
Activities
To promote and expand the Japaneses energy saving technologies for buildings in ASEAN countries and to improve the energy saving business environment.
Working Group for Geothermal Power Generation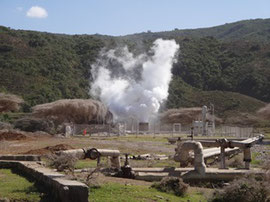 Objectives
Global business development of geothermal power generation by combining geothermal power generation technologies owned by member companies.
Activities
Formulation of approaching strategy toward countries rich in geothermal resources such as the philippines
Review of support measures to formation of geothermal power generation projects
Working Group for Waste to Energy
Objectives
Create new projects aiming at promotion of waste-to-energy project as a social infrastructure system that consistent with the situation of target countries.
Activities
Initiative towards forming rules on a regional scale on Wast to Energy in Asean countries
Basic study in the Pilippines, Indonesia
Working Group for Russia
Activities
Concluded the MOU regarding Energy business projects between Russian Energy Agency(REA)
Participated to Conference of "Energy Supply, Energy Saving, Energy Management in the Mining and Metallurgical industry-2018" and made the presentations of energy saving technologies.