Activities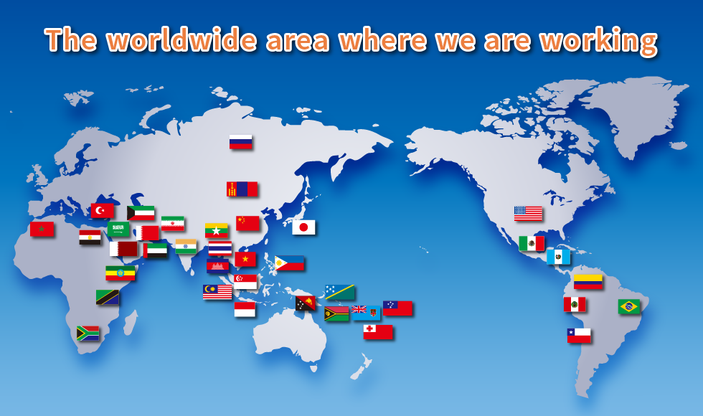 (1) Create "Japan Brand" in smart energy business overseas - Publishing "Japanese Smart Energy Products & Technologies"-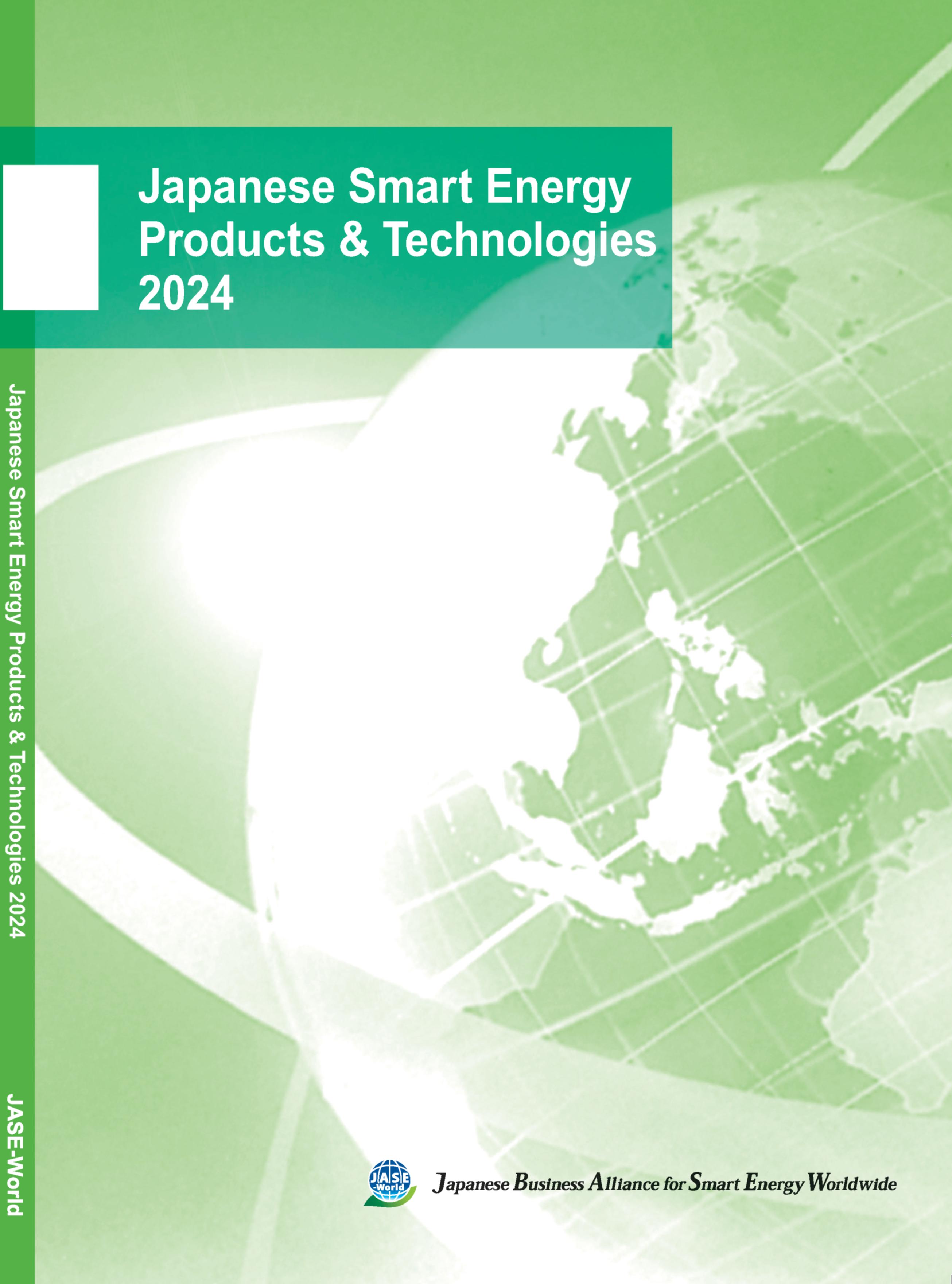 JASE-World published, "Japanese Smart Energy Products & Technologies" of
the members to disseminate smart energy products and technologies to the world and has featured on their homepage. It has been distributed widely at various occasions such as ministerial-level meetings, exhibitions, and forums. The current issue has 147 items. They are classified into 8 categories (factory, industries, office & building, residence, construction, transportation & logistics, power generation & distribution, renewable energy, enerrgy solutions). The data is available in English, Spanish, Chinese, Portgues, Russian and Vietnamese.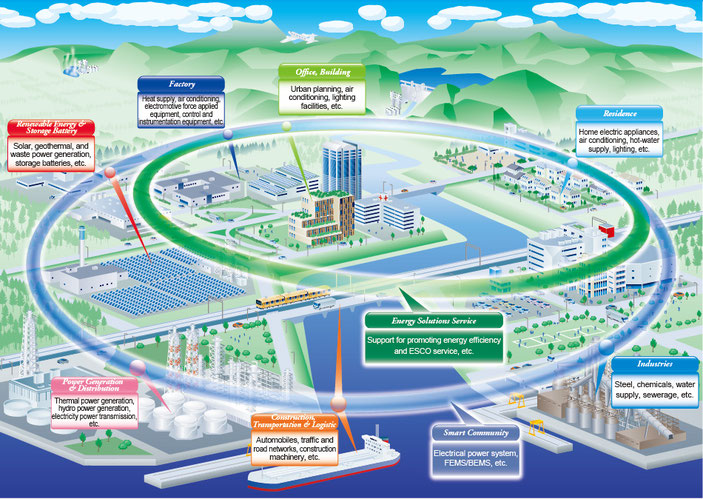 2018 April  Mr. Aoyama, Chairman planning & Operation Committee handed to Mr.Amin, director General of International Renewable Energy Agency 
2018 May   Mr. Aoyama handed Mr. Harris, Director of Various New and Renewable Energy, Minister of Energy and Mineral Resources Indonesia
(2) Explore Smart Energy Projects
Working groups were established for creating smart energy business projects through collaboration of various companies and organizations.
Examine obstacles to promote smart energy business and try to find solutions, supporting from public sector.
Business Environment Enhancement for targeted countries.(Energy saving standard, introduction of business plan)
Formulation of finace scheme
Establishment of public and private network in both domestic and abroad.
Co-Generation (CHP) Promotion
Activities
For promoting Co-Generation (CHP) technologies which greatly contribute to energy saving and carbon reduction in the world, JASE-W established a Working Group for CHP Promotion in 2017. Putting special focus on Indonesia and collabolating with Japanese ministries, the WG has been made negotiations with Indonesian government and its electric power company.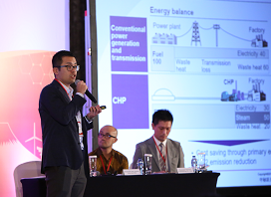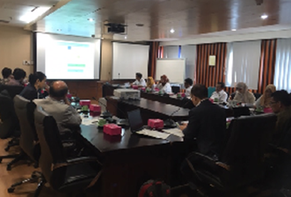 ZEB Dissemination
Activities
ZEB - (net) Zero Energy Building - is a concept that energy imput and output for buildings should be ultimately equal by introducing energy efficient and renewable equipment. In order especially for ASEAN countries to ackowledge the concept, JASE-W ZEB WG has been conveneing workshops and seminars in these countries to familialize themselves with the concept and to announce that step-by-step approach for promoting ZEB is important. The WG has also been working in the ISO (International Organization for Standarization) committee concerned (TC205) so that the ZEB concept to be adopted as the global standard.
Turkey and the Black Sea Region
Activities
Focusing on surrounding countries and major cities around the Black Sea where rapid energy transition is progressing by the prevalence of natural gas and gas pipeline networks, in 2020 JASE-W set up the WG to explore energy saving potentials and cooperative energy business opportunities in this region.
Until now study meetings have been made among the WG members and public-private joint buiness mission to this area will be realised in the near future. 
Geothermal Power Generation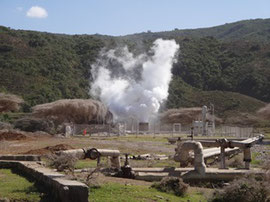 Objectives
Looking for global business opportunity of geothermal power through advanced world-famous geothermal technologies developed by member companies.
Activities
Formulate approaching strategy toward countries rich in geothermal resources such as the philippines etc.
Review supportting measures and policies to realize geothermal power generation projects.
Waste to Energy
Objectives
To seek Waste to Energy (WtE) projects in the world with the aims to disseminate Japanese advanced WtE plant tehchnologies as truly socially and environmentally sound infrastructure system consistent with the situation of each country.
Activities
The Working Group on WtE was established in 2017 and they drafted Handbook for the Quality WtE Infrastructure which pursues really benefical facilities for each country. The concept of the Handbook has been broadly announced to many countries or at conferences related to APEC, for example. 
Also Japanese advanced WtE technologies has been demonstrated at many opportunities such as JASE-W Business Forums and Overseas Exhibitions.  
To date, technical visits and basic potential studies have been conducted for the Pilippines, Indonesia, Turkey, and Brazil etc.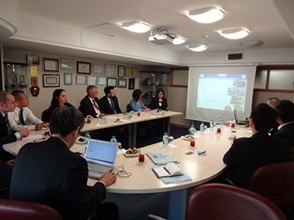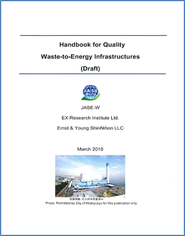 Working Group for Russia
Activities
Concluded the MOU regarding Energy business projects between Russian Energy Agency(REA)
Participated to Conference of "Energy Supply, Energy Saving, Energy Management in the Mining and Metallurgical industry-2018" and made the presentations of energy saving technologies.