Follow up the MOU regarding the cooperation of enegy saving business concluded between Russain Enegy Agency and JASE-W, JASE-W dispatched the mission to Moscow in the Russian Energy Week(REW) to discuss the concrete projects in Russia.
REW was held on the 4-7th October in  the Central Exhibition Center "Manege"  Moscow.  As well as Minister Novack of Energy, President Vladimir Vladimirovich Putin attended the . And many programs of roundtable and panel discussion  were held such as renewable enegy, resources, oil & gas, energy efficiency in REW. (http://rusenergyweek.com/en/)
REA agreed to attend the Japan-Russia Energy and Environment Dialogue in Niigata on the middel of November  and to strength mutual cooperation of energy efficient projects in Russain.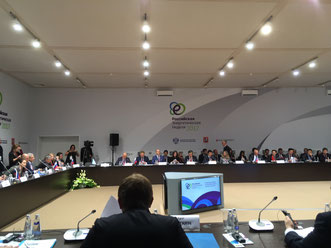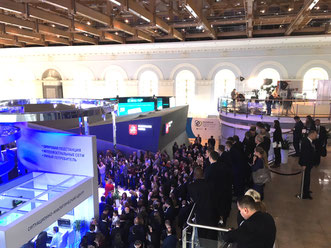 Periods: 2-6 October 2017
Visited : Russian Energy Agency, General Director Mr. Tikhonov, Deputy Director General Mr. Bednov, Head of Department Ms.Ananich
Members : Deputy Director of international Affiars Office Energy Conservation and Renewable Dept. Agency for Natural Resources and Energy, Chairman of Planning & Operation Committee, JASE-W secretariat