JASE-W participated in World Future Energy Summit (WFES) 2019 held in Abu Dhabi, UAE.
JASE-W members companies displayed panels and demonstration equipment, and made presentations of their own energy efficient  products and technologies.  JASE-W introduced their activities and"Japanese Smart Energy Products and Technologies".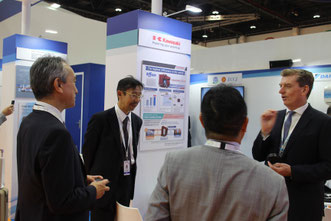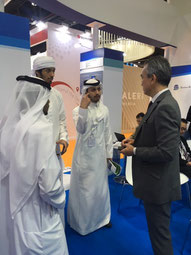 Date : Jan.14 (Mon)-17 (Thu), 2019
Venue : Abu Dhabi National Exhibition Centre(ADNEC) 
Space : 36m2 
Visitor : 38,000 people
Participation : Daikin Middle East and Africa FZE, Kawasaki Heavy Industries, Ltd., Sumitomo Mitsui Banking Corporation, Mitsubishi Heavy Industries , H.Ikeuchi & Co., Ltd. , T.Chatani & Co.,Ltd.