2018Mission & Meeting
The 5th Japan - Indonesia Energy Forum was held hosted by Mr. Taketani, deputy commissioner for International Affairs, Agency for Natural Resources and Energy, METI(Japan), and cooperated by Dr. Syahrial, Secretary General to MEMR(Indonesia). In the session 3, Renewable Energy and Energy Conservation, Mr. Aoyama, Chairman, Planning & Operating Committee of JASE-W made the presentation to appeal of the economic and environment merits of introducing "Combined Heat and Power", and asked the mutual collaboration for Energy Business Forum to be held this Autumn for the 60th anniversary of the establishment of diplomatic relations between Indonesia and Japan.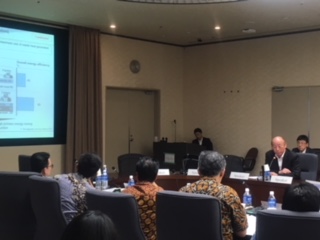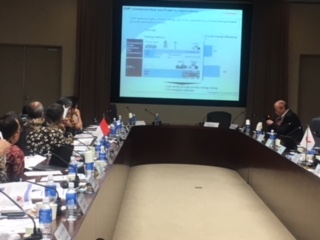 Date: 8th. May, 2018
Venue:17FL, Main Building, Minister of Economy trade and Industry, Tokyo 
ASEAN ZEB dissemination SWG participated to the Energy Efficiency & Conservation Sub Sector Network(EE&C-SSN) which was held in Singapore, and made the presentation to appeal and accelerate the concept of "Zero Energy Building". Also they visited Building Construction Authority(BCA) and exchanged the information and sought mutual collaboration.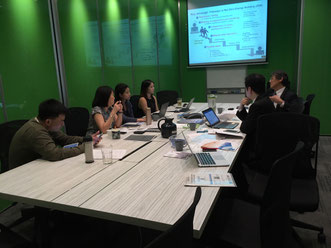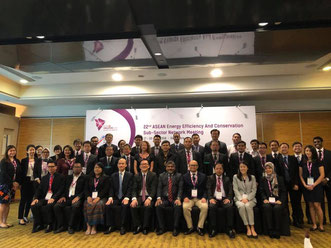 Period: 18th. April, 2018
Visited:Building Construction Authority(BCA), Singapore Green Building Council 
Period: 19th-20. April, 2018
Meeting:Energy Efficiency & Conservation Sub Sector Network(EE&C-SSN) 
Members: Asahi glass(head of ZEB dissemination SWG) and secretariat
0 Comments
In the opportunity of Japan visit of Director General of International Renewable Energy Agency(IRENA), JASE-W held a meeting with IRENA, discussed and exchanged the information for the solutions regarding the increasing demand of global renewable energy and international cooperation. Mr. Aoyama, chairman of planing and operation committee, leaders of working groups and participants from 7 companies have attended.
Mr. Amin made a speech on the global trends of renewable energy, such as implementation, cost, investment and so on. And also, JASE-W members introduced their own technologies and products, and business development abroad.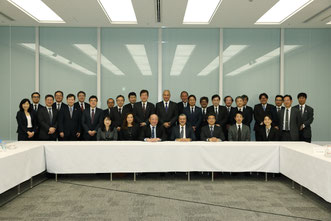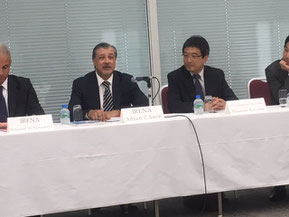 Date : April.4 (Wed.), 2018, 10:00-12:00
Venue : Keidanren Kaikan, Ruby north no.503
From JASE-W member, AGC Asahi Glass, Takasago Thermal Engineering, Deloitte Touche Tohmatsu, Tokyo Electric Power holdings, NGK Insulators, Japan Weather Association, Japan, Photovoltaic Association
From IRENA: Mr. Amin, Director general, Mr.El-Farnawany, Director Strategic Management and Executive Direction, Ms. Miketa, Program Officer