Latin America SWG of Energy Saving Solutions WG dispatched the mission, and investigated the trend of energy saving in Brazil and they made the presentation of their own energy saving technologies and products in the business matching seminar of Congresso Brasileiro de Efeciencia Energetica e Expoeficiencia(COBEE).
Although recent resection of Brazil, they are interested in energy saving and getting feature on investments in energy saving, because of the shortage of electricity.
In the business matching session with National Confederation of Industry (CNI), a lot of companies participated and the delegation had inquiries of their energy saving products, such as solar power, methane fermentation, turbine, heat pump, boiler, energy saving glass and so on.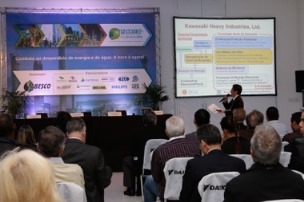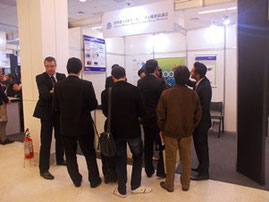 Date:16th-26th Augusut,2015 Visited :JICA Sao Paolo , Japan Brazil Chamber of Commerce & Industry, JETRO Sao Paolo, Brazilian ESCO association(ABESCO), COBEE, Co-hosted business matching seminar with CNI、and Japan-Brail Economic corporation committee at Porto Alegre.
Participants:Mayekawa MFG(leader of Latin America SWG) , Asahi glass, Hitachi Zosen, Kawasaki heavy Industry, Yokogawa Electric Corporation, Miura co., and secretariat of JASE-W