Posts tagged with "2022mission"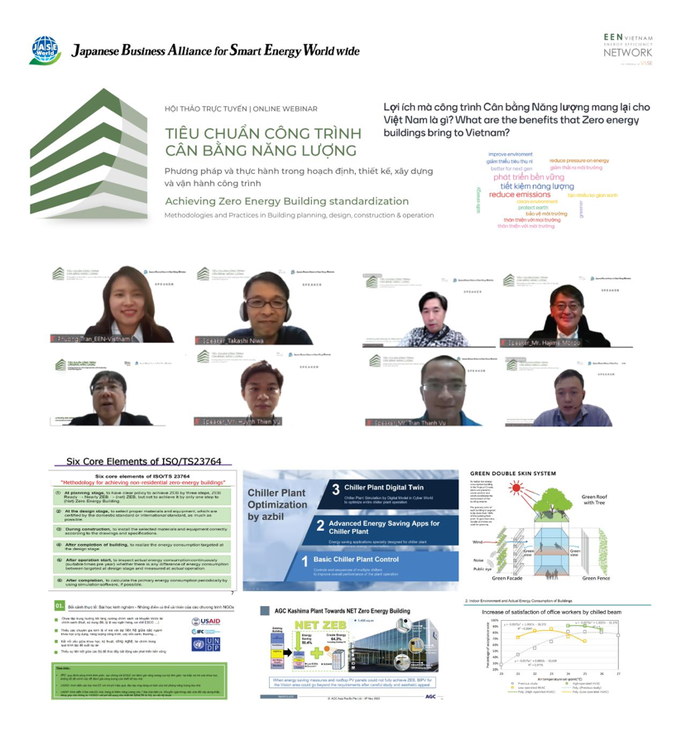 On November 9, the ZEB Solution WG of the Japanese Business Alliance for Smart Energy Worldwide with VSSE (Vietnam Sustainability Social Enterprise), held an online seminar for Vietnamese private businesses. "Realizing zero energy building standardization" seminar was successfully held with more than 120 participants on the Zoom platform. In the seminar, speakers explained methods, solutions, and experiences in developing zero-energy buildings through the lifecycle of planning, design,...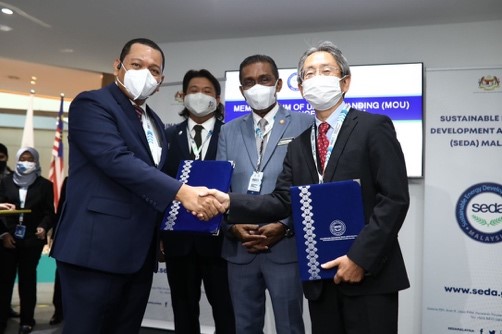 JASE-W participated in the International Sustainability Energy Summit 2022, held in Kuala Lumpur, Malaysia, to promote Zero Energy Buildings (ZEB) with SEDA. In the presence of the Minister of Energy and Natural Resources (YB Datuk Seri Takiyuddin Bin Hassan), SEDA and the Japanese Business Alliance for Smart Energy Worldwide held a renewal and signing ceremony for a memorandum of understanding (MOU) on the promotion of ZEB. Currently, SEDA is establishing a program and certification system for...